The Amazing And Enchanting World Of Waterhog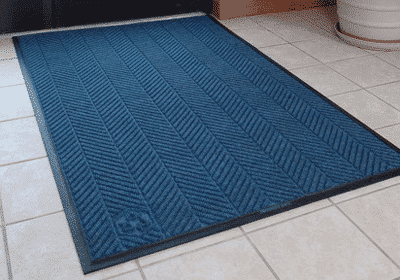 Mats are available in an extensive variety of designs, hues, and dimensions as part of the WaterHog product range. The process of choosing a WaterHog Silver mat may appear complicated at first due to the extensive number of available alternatives and the singular naming convention, but the following five stages are intended to make the decision more manageable.
Step 1: Choose The Weight Of Your Fabric
WaterHog mats are often offered in a choice between two different weights of polyethylene terephthalate (PET) fabric: 24-ounce PET (polyethylene terephthalate) for the original WaterHog line and 30-ounce PET (polyethylene terephthalate) for the WaterHog Eco line. PET is a type of polyester that is better for the environment since it is created from recycled plastic bottles. The fabric used in the production of WaterHog and WaterHog Eco goods is a PET that is made up entirely of recycled post-consumer bottles and plastic bottles.
Step 2: Select The Color And Pattern You Want
The original WaterHog series (24-ounce) is available in two different designs, each with 19 color variations to choose from:
Waffle design – the WaterHog pattern in its original form
WaterHog Diamond, a kind of the diamond pattern
The WaterHog Eco series offers three different designs and eight different color variations for its 30-ounce containers:
WaterHog Eco Premier features a diamond-shaped design
WaterHog Eco Elite has the Herringbone pattern
WaterHog Plus features a swirl design (commercially launderable)
Step 3: Determine The Border You Want.
You'll notice that the titles of many WaterHog mats incorporate the terms "Classic" or "Fashion" very frequently. Both of these terms point to the edge of the mat. On the majority of the mats offered in the WaterHog and WaterHog Eco product lines, customers have the choice of selecting either a traditional rubber border or a trendy fabric border.
Step 4 :Choose Your Support
Rubber is used to back every one of WaterHog's mats. The typical backing is a 78-mil SBR, which stands for styrene-butadiene rubber. It may either have a smooth surface for installation on smooth floors (such as marble, wood, or tile), or it can have a universal cleated surface, which is meant to function well on both carpeted and smooth surfaces. Certain WaterHog mats with a traditional border are offered with Anchor Safe® backing. This is a 100-mil nitrile backing with a robust tread pattern that ensures the mat will not move, even in locations with a great deal of foot activity.
Step 5: Add Some Optional Magnificence
If you are interested in giving your entry matting a more stately appearance, you might want to take into consideration purchasing either a WaterHog Grand or WaterHog Eco Grand mat. The WaterHog Diamond, WaterHog Legacy, WaterHog Eco Elite, WaterHog Eco Legacy, and WaterHog Eco Premier mats are all suitable candidates for having the opulent spherical mats installed at their respective ends.
The WaterHog Decision Tree offers a graphical representation of the five phases that were discussed before.